Affiliates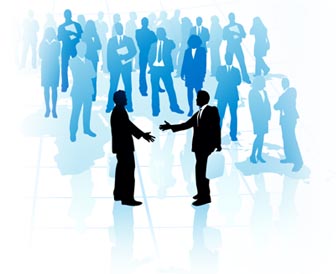 What is Affiliate Membership?
---
The UCAR affiliate membership is a great marketing opportunity for companies and businesses that interact with REALTORS®. As an affiliate member, you may take part in a variety of benefits, represent your business, and begin to build relationships with the membership.
The benefits you may participate in as an affiliate include:
Sponsor REALTOR® education classes—When REALTORS® attend mandatory training in our office, you are welcome to schedule ahead to come and give a short presentation telling REALTORS® about your company.
Networking at golf tournaments, free luncheons, and socials with our membership.
Receive relevant mailings & bi-weekly newsletters from us.
Volunteer participation on committees.
Business cards displayed for distribution at our office.
Word of mouth and more.
Affiliate Rosters
---
Affiliate Roster
Become An Affiliate
---
At the Utah County Association of REALTORS® we have created a great marketing opportunity for companies and businesses that interact with REALTORS®. We call them Affiliates, or friends of our Association and we incorporate many interactions with them.
---
Affiliate Member Dues
---
The company annual dues will allow you to register your company and three representatives from your company. You may register additional individual memberships for $30 per person. Each affiliate is invited to membership luncheons, will receive the newsletter and is eligible for the Affiliate Awards program.
Affiliate Annual dues are $320 plus a $20 event fee and are due on or before December 15th. Memberships not renewed by January 15th will be terminated. Listed below are the pro-rated Affiliate Annual Dues.
| | |
| --- | --- |
| January | $340.00 |
| February | $311.67 |
| March | $283.33 |
| April | $255.00 |
| May | $226.67 |
| June | $198.33 |
| July | $170.00 |
| August | $141.67 |
| September | $113.33 |
| October | $420.00 |
| November | $393.33 |
| December | $366.67 |
*When joining in October, November, or December, this amount includes affiliate dues for the next year.
If you have any questions, feel free to contact the Association at (801) 226-3777.