B O A R D    O F    D I R E C T O R S

N O M I N A T I O N S

2 0 1 8   L E A D E R S H I P   N O M I N E E S
---
After a review by the nominating committee, we're happy to present the following candidates
for leadership with the Utah Central Association of REALTORS®.
---
First Vice President (2020 UCAR President)
---
Marisa Bentley, Berkshire Hathaway HomeServices Elite Real Estate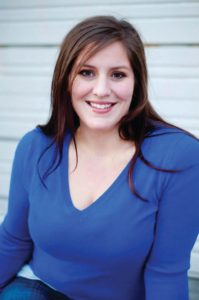 Marisa has been an active REALTOR® since 2005. Since then, she has found her passion for serving the REALTOR® community, which has made her ten year old son aspire to become a REALTOR® himself.
Service started in WCR for Marisa. Not only did she serve but she was awarded WCR's  "Member of the Year" in 2009. From there, she went to the state level. She has served on the UAR Grievance Committee since 2013 & was the Vice Chair & Chair in 2015 & 2016, respectively. Working with the Grievance Committee has given her a way to help improve the REALTOR® family by upholding the ethics we hold so dear. While the Chair & Vice Chair of the Grievance Committee, she was a part of the UAR Board of Directors, as well. In 2014, Marisa was excited to join UCAR's board of directors. She has been privileged to serve since then & hopes to take her service to the next level by being elected as the Vice President.
Marisa has been awarded UCAR's Excellence in Real Estate every year since 2009, has consistently been a top producer & was inducted into her brokerage's Hall of Fame in 2013 for five consecutive years of at least $5M in production.
---
Steven Bond, RE/MAX Equity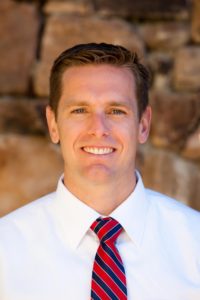 Steven Bond has 5 children (4 boys and 1 girl) ages 3-12 and has been married 15 yrs to Christina Barnard. Steven and his family live in Springville, Utah where they fell in love with the Hobble Creek canyon when relocating from the Seattle area in 2006 to attend BYU. In 2007, Steven was the Utah County Association "Rookie of the Year" and has been the top producing RE/MAX agent in the state of Utah since 2012.  This experience is something Steven wants to share with the association. There is an abundance of opportunity for every member of our association to make the real estate profession a great experience.
Steven Bond is the Broker/Owner of RE/MAX Equity in Provo, UT.  Steven has served on the associations Board of Directors in the past and appreciates the great value the board can provide to every individual agent and brokerage. The vision for the association Steven Bond has is centered on a few basic principles.
Professionalism in the industry with our clients, the public and our peers
Education and constant sharpening of the saw to provide great service and increased satisfaction in our profession
Involvement in our communities to give back and be an example of what our profession can do to lift up the quality of life for those around us
"I have known Steve Bond for many years now and have had the opportunity to not only do a lot of business with him but serve very closely in UCAOR leadership also. He is trustworthy and loyal. Steve is highly intelligent and very successful in this business, but he is also very motivated to make sure that we as an industry perform to the best of our ability. He thinks well critically and is a very good problem solver, he can bring excellent perspective to issues that highly effect us and is able to listen to all opinions and make good judgements based on those opinions. We need a leader who is active in our industry and understands the impact of decisions made at the local, state and national level, Steve is that man. I highly endorse Steve Bond as the First VP for our local UCAOR association."

-Steve Vincent, 2015 UCAR President
---
Board of Directors (5 Positions Open)
---
Breezy Anson, Pine Valley Real Estate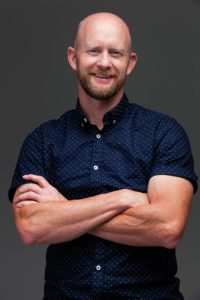 Breezy has been an active REALTOR® since 2005, and an Associate Broker the past 2 years. While working in the world of real estate he has found pride and gratitude in helping people achieve their goal of home and land ownership.
While serving on the Board of Directors this past year, it has been a privilege to work with other great REALTORS®, and a great learning experience to realizing our role of strengthening the agents within our board, and to help all of our agents become successful in their real estate profession. I look forward to more opportunities to serve in UCAR.
Breezy takes pride in being an Alpine native, and raising his 2 boys in Alpine. He enjoys going on horse back rides with his mom, and competing endurance sports.
---
Aren Bybee, R & R Realty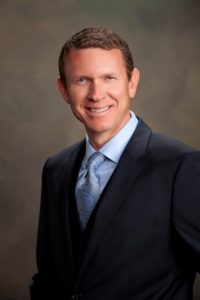 Aren Bybee is one of the top producing agents in the Wasatch Front area. His business has been build solely on referrals and strives to live by his business motto " No One will Outwork Me" with every client. His reputation speaks for itself and he knows that great customer service is about two things, knowledge and authenticity.  With over 15 years of experience his passion for the industry is shown through his work.  Having personally starting to invest in Utah at the age of 20, Aren has a great understanding in real estate acquisitions with strategic planning and an extensive knowledge of the area market and laws.
Aren loves to be the teacher of his passion and mentor those who want to learn.  As a real estate agent, he has a reputation for having unparalleled work ethic,  and being known in the community for his integrity and an unmatchable level of service. Aren would provide a great voice and leader for the Board of REALTORS®.
---
Allison Greetham, Berkshire Hathaway HomeServices Elite Real Estate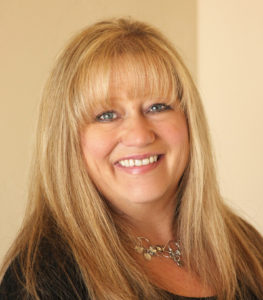 Hello Everyone!
I am asking for your support to become a member of the Board of Directors at UCAOR because I want to help navigate our association through the many challenges facing us in this ever changing market. Our value and livelihood as REALTORS® is under attack from many outside sources and the growth coming our way is going to affect us all in the way we do business. One of the many challenges I've been working on already with the help of a couple of other dedicated REALTORS®, our CEO Peter Christensen and Chris Kyler at UAR is HOA management. We have recently gained some traction with the help of the Northern Wasatch group to create cooperation and possible legislation for document accessibility and third party fees etc. There are many laws already in place and CE is needed to show Realtors how to enforce those laws already on the books. This is just one of the many things that growth without foresight will make our jobs and abilities to assist and protect our clients much harder.
I have been a Realtor for 14 yrs. I love being in this crazy industry and being involved in UCAOR has been an amazing opportunity to learn from the very best professionals. I currently serve as Chair for the RPAC Committee and have served on that committee along with the Government Affairs Committee for the past 5 years. I have been a Sterling R Major Donor to RPAC for many years because I believe very strongly in protecting our industry and personal property rights. I have also served as a past Board of Director in 2011-2012. In 2009 I organized a "Bank Summit" at our Home and Garden show for those dealing with loan modification issues. We helped 70 families that weekend and were also able to change policy at Chase bank regarding disclosures and transparency. I have been an "Excellence in Real Estate" recipient for the past 7 years.
I am committed to promoting a higher standard and doing what is right. I believe in changing the things that we complain about, not just getting through it until the next transaction. I hope you will allow me to serve our association in this capacity. Thank you for your support!
---
David Harman Sr., Century 21 Harman Real Estate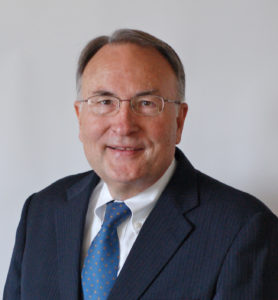 David Harman Sr. is a self-made man and entrepreneur who has built and managed a number of successful real estate businesses. For over 45 years Dave has owned, managed, and brokered hundreds of properties in Utah, and has accumulated a rare wealth of knowledge, experience, and expertise in real estate and business. Dave graduated from Brigham Young University in 1973 with his Bachelor's degree, and received his Masters of Public Administration from BYU in 1975. In 1972, Dave started his tenure in the real estate business by buying a four-plex apartment building. Since that time he has developed hundreds of condos, townhomes and single family homes. Through Dave's leadership, Harman Property Management Group has grown considerably since those early days into a full-service property management company with a diverse and ever growing real-estate portfolio and a respected reputation. In 1976 Dave founded Century 21 Harman Realty where he has brokered thousands of transactions and has trained and managed hundreds of agents over the years. In 1984 he founded the Harman Real Estate Academy and has personally instructed over 3,000 students.
Dave has been a member of many prestigious clubs and public service groups such as the Orem Chamber of Commerce, Orem Rotary Club, and Utah State Apartment Association Board of Directors. He was President of the Utah Century 21 Broker's Council, President of the Utah County Board of REALTORS® (1986) served for 4 years on the Board of Directors for the Utah Association of REALTORS® and 2 years as Chairman of the UAR Equal Opportunity Committee. He was the Utah County Board of REALTORS® – REALTOR® of the Year in 1989. Dave was chairman of the UCAR Membership Committee, "Multiple Listing Committee" and "Professional Standards Committee". He taught the REALTOR® "Code of Ethics" class for 4 years. He has also earned the UCAR "Excellence in Real Estate Award" every year since 2002. He has his GRI, CRB and CRS designations. In 2016, he received the "Lifetime Achievement Award" from both the Utah County Association of REALTORS® and Utah Apartment Association. Dave currently serves on the UCAR "Government Affairs Committee" and is an RPAC Trustee. He is also a "Hall of Fame" level RPAC donor. Under his leadership, his office has won many awards in the Century 21 system including the Quality Service Pinnacle Award 2003 to 2016, Centurion Award and the President's Club Award.
When Dave is not working, he loves to ride his Harley Davidson motorcycle, snowmobile, travel to different countries, and enjoys spending time with his large family. Dave Harman Sr. is a hard working businessman, a committed member of the Realtor Association and a devoted patron to the community.
---
Leslie Jones, Better Homes and Garden Real Estate Influence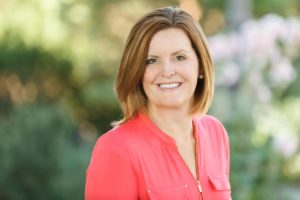 As a former teacher, Leslie has mastered the fine art of listening for subtleties and understanding complex issues. Since 2006, she has capitalized on those skills to bring buyers and sellers together in Utah's real estate market. Leslie is a native of Utah Valley and has an in-depth knowledge of the area. She has an absolute commitment to meeting the highest expectations of her clients through hard work and innovative problem solving. Leslie also uses her teaching background in government and history to stay actively involved in community and civic affairs.
---
Sharee Killpack, Territory Land Real Estate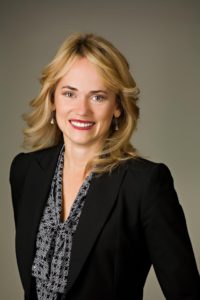 I have been selling real estate since I was 18 and old enough to get my license (almost 25 years)!  I worked as a sales rep for First American Title for two of those years before I had my first baby in 2001.  I now have four rowdy boys from 6-15 years old. My husband has been a builder for 25 years with Killpack Konstruction.  I grew up mostly in Springville and now have lived in Mapleton for 13 years.  I recently bought a cute house on Main Street in Springville where I will have my new office soon!  In my spare time, which is hard to come by, I love to garden, go antiquing and go on trips to see new places!  I have served on the Mapleton City Fine Arts Committee for 10 years and now am serving on the Mapleton City Planning Commission as well.  I served on the Board of Directors a few years back and since then have served on the Professional Standards Committee.  Now that my baby is in school all day, (woot! woot!) I would love to get more involved again.
---
Eric Moss, Equity Real Estate (Utah)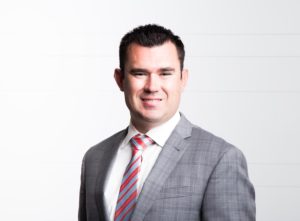 I am honored to be considered for the Board of Directors in the greatest industry that I have come to know and love. I look forward to the opportunity to serve and to continue to protect home ownership rights and the rights of REALTORS®. I was raised in Mapleton and can't think of a better place to live and raise my kids than Utah County. I am married to my beautiful wife, Tazia, and we have two sons (Taysen and Brody). I enjoy anything to do with the outdoors, hunting, fishing, camping and boating are just some of my favorite past times.
I have served on several UCAR Committees and have also received the Excellence In Real Estate Award.
By serving as a member of the Board of Directors I hope to build the REALTOR® brand and continue to look for ways to help combat against the challenges that we all face on a daily basis as REALTORS®.
---
Shane Sulz, Century 21 Everest Realty Group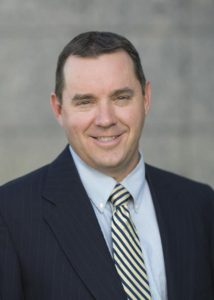 My path into Real Estate took me first to BYU to obtain an MBA. I then helped manage a start up technology company for 6 years before discovering my passion for Real Estate. A field where I truly get to help and benefit people in significant ways. I'm originally from a very small farming community in Alberta Canada. I moved to Orem, with my family, when I was 12 and grew up here. I watched as cherry orchards slowly transitioned into subdivisions. I became a naturalized US citizen in 2006, which was an awesome experience and a blessing. My wife and I chose to stay in Orem where we are raising our three children. As a REALTOR® for 14 years now I have served on the Technology Committee a number of times and this year have had the opportunity to serve as the Committee Chair. I would love to continue to serve, by serving on the Board of Directors. My experience in work and in serving can add valuable direction for our association.