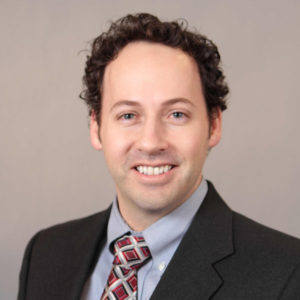 May I make a recommendation?
Through the years I've been asked about the "safe" way to recommend third-party services to a client. For instance, you've been in the industry for 20 years and have worked with many [insert third-party provider here… inspectors, contractors, title officers, mortgage brokers, home insurance companies… ]. You know which providers with whom you have had a great experience and you know that your client has never dealt with any of them before. Naturally, you want to pass on a recommendation. But is this allowed?
The law is pretty quiet on this issue leaving open the opportunity to offer a recommendation. One restriction you have is under RESPA that says that you cannot get a commission or referral benefit from another settlement service provider. But RESPA doesn't say that you can't recommend a third-party provider. Many agents worry that if the client has a bad experience with the recommended third party that they will pick up liability for the job done by the third-party provider. Here are some tips to help lessen that possibility:
– Only recommend a third party that is property licensed – I know this sounds pretty obvious, but it's important that you make sure your recommendation is legal to operate its business.
– Disclose if you have any type of relation to the provider. This can be business, familial or otherwise.
– Check to see if your brokerage has a policy on recommending third-party services. Some brokerages have a preferred method to do this.
– Always let your clients know that the choice is theirs to make and your recommendation is just that, a recommendation but they should do their own homework before making that choice. This is so important. Your clients should never feel that they don't have a choice but to use your recommended third-party provider. This is where agents can pick up liability if they in essence make the choice for their clients.
The Exclusive Buyer-Broker Agreement & Agency Agreement and the Exclusive Right to Sell Listing Agreement produced by the UAR both have language to further protect our members from liability when recommending third-party services. Section 6 of these documents reads:
PROFESSIONAL ADVICE. … Any recommendations for third-party services made by the company or the Seller's Agent [or Buyer's Agent] do not guarantee the Seller's [or Buyer's] satisfaction in the use of those third-party services and should not be seen as a warranty of any kind as to the level of service that will be provided by the third parties. The Seller [or Buyer] is advised that it is up to the Seller [or Buyer] in the Seller's [or Buyer's] sole discretion to choose third-party services that meet the needs of the Seller [or Buyer] and not to rely on any recommendations given by the Company or [Agent].
And there you have it. Follow these simple tips as you continue to work with your clients to provide the best service possible.
Peter J. Christensen, J.D.
CEO