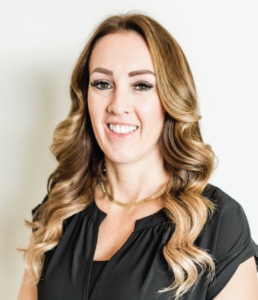 ---
Jennifer Belliston - RE/MAX Associates (Utah County)
Jennifer Belliston is a privileged member of the Utah Central Association of REALTORS®, Utah Division of Real Estate and The National Association of REALTORS®. Jennifer is a committed and passionate real estate professional who prides herself with helping REALTORS® and the community come together.
Jennifer began her real estate career in college as an assistant. In 2006 she obtained her real estate license and her bachelor's degree in science. She is a second-generation REALTOR®. Jennifer is currently serving on the Board of Directors and Executive Committee as the Treasure. Since joining the UCAR board in 2010 Jennifer has served on the Board of Directors, Social Committee and RPAC Committee.

Jennifer resides in Lindon with her Husband, Chandler and their three children Kellin (9), Blakely (7), and Scottie (5). Her kids attend Timpanogos Academy in Lindon. Chandler works at their family business in Orem. The family is very involved in sports. Two of the three kids are fortunate to play on traveling sports teams. The family enjoys traveling, camping, 4-wheeling, skiing, boating and so much more.
---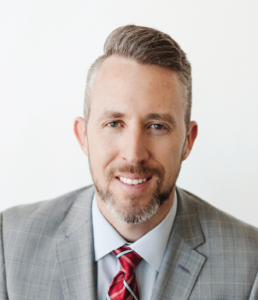 ---
Dan Kennedy - KW Westfield
---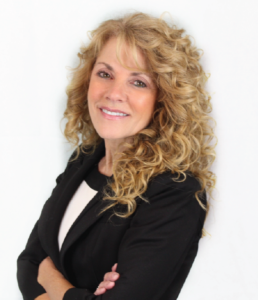 ---
Sherry Carruth - Avenues Realty Group
Sherry has been a REALTOR® since 2005 and received her Broker's license in 2009.  She has been top agent and top one percent in more than one brokerage and loves to serve! In addition to being a REALTOR®, she served for 11 years on the Planning Commission in Highland, Utah and was just released in January 2022. She is currently serving on the Grievance Committee and on the UAR Convention Committee. With her kids grown, Sherry is hoping to spend more time serving community.

Sherry also loves working with the schools in her area. She has served on the PTA and Art Council among other positions. She now supports the parent group at University of Utah. When not working as a REALTOR®, Sherry loves to spend time with her three girls and five grandchildren. Traveling is her happy place! She enjoys reading, biking, paddle boarding, going to art exhibits, ballets and plays.

Working in law-enforcement for 15 years, she saw and learned a lot about people and how to deal with tough situations. 

Sherry feels it would be a privilege to serve on the Board of Directors for UCAR and would be bringing her education, experience, time, and talent with her.
---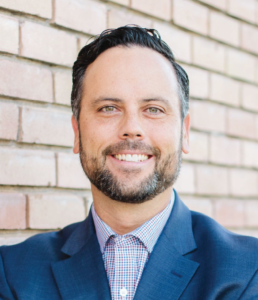 ---
Dan Dixon - RE/MAX Associates (Utah County)
When I was in 4th grade, my Mom asked me what I wanted to be when I grew up. I responded that I wanted to be an FBI agent or a real estate agent. I think my 9-year-old brain thought if the job title had the word "agent" in it that I could carry a gun - which by the way my Principal Broker, Matt Barton, reminds me all the time that I can carry. My Mom, surprised by the real estate agent comment since we had never moved during my lifetime, nor did we know any REALTORS®, asked me why real estate? I said that helping people find their first home sounded fun. Turns out, it really is fun. I've now been in the real estate industry for over 20 years. I've been a lender, an appraiser, and now, for the past 12 years, I'm living that 9-year-old's dream as a REALTOR® helping people buy and sell homes and it's as great as I thought it was going to be.

I love all aspects of real estate and have been fortunate enough to be involved in various activities, including working with first time home buyers, buying and selling multifamily apartments buildings, representing builders as they build wonderful communities, and representing commercial clients as they build businesses to benefit the public. The experiences as appraiser, lender and REALTOR® have given me a well-rounded knowledge and approach to the various situations we encounter as REALTORS®.

I was surprised to be nominated for a Board of Directors position, it's not something I sought out. But after thinking about what it entails and tapping into the dreamy ideals of my 9-year-old self, I see this as an extension of that initial simple desire, a desire to serve. I believe that it's our duty to serve our community. We have the ability to impact the wise growth of our communities and help all to benefit. So, when I was asked to run for the Board, I accepted. I'm a critical, outside the box thinker. Those who know me, know I'm always game for a healthy debate. I really think it is a vital process to arrive at good decisions. But at the end of the day, I prefer to advance a cause rather than just get my way. These are the goals for serving: critical thinking on important issues, a healthy debate process, and then unity in execution on decisions made.

I'm married to my amazing partner, Holly. She's a social worker and the only shot I have to get to heaven. Lucky to be a father to 3 super kids, who love sports, animals, movies, books and being outdoors. Im an avid sports fan and slightly above average golfer.

If elected, I promise to serve diligently, to be present and attentive at meetings, to advance the cause of real estate in all its forms and to represent the REALTORS® of the Utah Central Association of REALTORS®.
---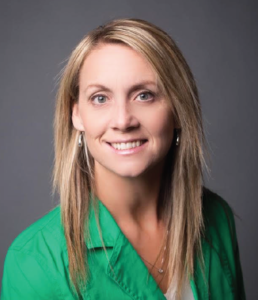 ---
Carolyn Hardman - Equity Real Estate (Results)
Carolyn Hardman labels herself as a cheerleader. Her intention as she cheers people on is to astonish those she works with the highest level of communication, customer service and expert knowledge in real estate.

She has been cheering for clients and REALTORS® for almost a decade at Equity Real Estate (Results) in American Fork where she serves as the lead mentor for new agents. A top producing agent in her brokerage and part of UCAR's top 250 for 2021, Carolyn works hard in the arena with her peers. All four of her boys have heard their mom cheer, "Stand Up, Be Proud, Shout Your Name Out loud" throughout their lives. She and her husband also cheer on their many renters of their 14-unit apartment complex as they move from tenants to homeowners.

Carolyn serves on the Board of Directors for Interweave Solutions, a Utah 501c3, whose mission is to move people from poverty to prosperity through self-reliance groups in developing countries. Whether she is helping people build their businesses through real estate in Utah or through self-reliance trainings across the globe, or guiding clients through the joy of home ownership- she is there cheering, 'L-E-T-S- G-O, Let's Go! Let's Go!
---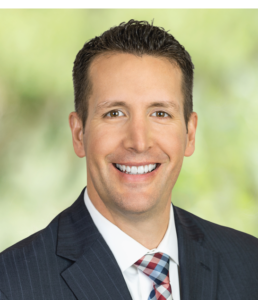 ---
Aaron McIntire - Better Homes and Gardens Real Estate Momentum
It is an honor to receive a nomination for a position on the Board of Director, and to be considered among my peers, whom I greatly respect.

We are part of an industry that is changing constantly and the value we provide has never been greater. We must continue to fight to preserve our industry. I do not have political aspirations; however, I was raised to serve God and my fellow men and women. With this opportunity I believe I can do both by making a difference and being passionate about preserving and protecting the rights we have as REALTORS®.

For the past 21 years this profession has given me the opportunity to provide a great life for me and my family. Over the years I have had many opportunities to serve in the community and in our local and state boards as a committee member, board member, RPAC trustee and other positions. I am thankful for those experiences and the amazing people I have served with and the friends I have made. I am excited for what lies ahead.

My wife Candice, and I, have 6 children and live in Lindon. We love spending time together; traveling, boating, skiing and being outdoors.
---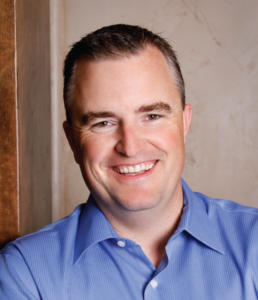 ---
J Brad Morgan - KW Westfield
Brad has over 20 years' experience selling Residential and Commercial Real Estate. He truly loves what he does, and it shows when he is working with his clients. Brad is passionate about the real estate market and keeps up to date with all of the local and statewide markets for both Residential and Commercial real estate.

When he isn't working, Brad loves to spend time with his wife, Kristina, and their 3 beautiful children. They enjoy the outdoors, especially spending time on Razor Riding Trips with friends and family.
---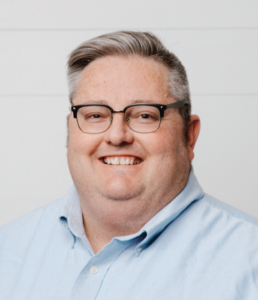 ---
Peter Morkel - KW Westfield
Peter entered the real estate world as an agent in 2003. After almost 20 years in the industry, he has closed over 600 transactions, owns multiple rental properties, and currently runs the Peter Morkel Real Estate Group. After obtaining his brokers license in 2007, Peter ran a successful small brokerage before moving that brokerage to KW Westfield.

A graduate of BYU in Neuroscience and a seasoned veteran in the real estate industry, Peter brings intelligence, creative problem-solving skills, and drive to every transaction, giving clients a superior experience and outcome every time. As a naturalized citizen of the United States who was born and raised in South Africa, Peter has developed a deep love for this country, especially for his beautiful home state of Utah. He knows that Utah is the perfect place to raise a family, start a business, or find a fulfilling career. He is married to Wendy and has 6 kids from 21 down to 8.
---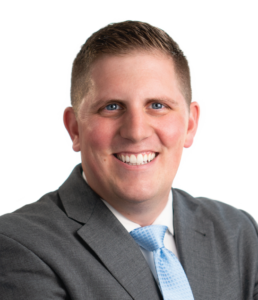 ---
Carl Spencer - KW Westfield
Carl Spencer is a top real estate agent with KW Westfield. Last year earning the honor of UCARs Top 250. His priority is always doing what is best for his friends, clients, and community. Carl's motto is Your Friend in Real Estate, Your Agent for Life.

He is dedicated to serving and helping his clients and community at every turn. He has served extensively in his local community, and with Keller Williams. He is on the Agent Leadership Council Board at KW Westfield and is the regional representative. He was tasked with running the Masters of Real Estate club which is reserved for top producing agents at the brokerage. He was the President for two years, and a founding member of Spanish Fork Biz to Biz group, which supports and encourages the support of local business networking. His most recent endeavor has brought him to serving as the REALTOR® representative for the BYU Athletic Department's Built4Life program, where he is teaching hundreds of young athletes how to enhance their BYU athletic experience through real estate and investing basics.
---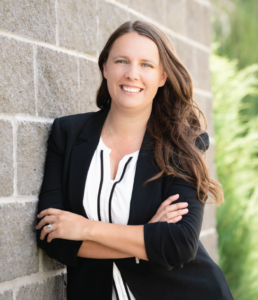 ---
Becca Summers - KW Westfield
Becca Summers a lifelong Utah resident has loved watching Utah grow for more than 30 years. Since 1991 she has lived in Utah County from Payson to Highland and everywhere in between. In 2013 Becca started her real estate career with Keller Williams and has been a top agent in the office over the years. She has recently gotten her Brokers license. In 2020 Becca's husband Brady Summers was able to quit his six-figure job to work with Becca in real estate doing their marketing.

While at Keller Williams Becca has served on the Agent Leadership Council (ALC) to help make big decisions for the organization. She has been the education chair, More Club and is currently running the retention committee. Becca spends time in the community serving by organizing food drives and coat drives. Also giving her time at Habitat for Humanity, and Festival of Trees.

Becca has built her business through social media, videos, and events. Becca is a student of the market and studies it daily. Becca has been a major contributor to RPAC for the last few years and values the work Utah Central Association of REALTORS® does.

When not working Becca spends time with her four kids going to Disneyland. Reading nonfiction and going to plays at the Hale Center Theater.
---