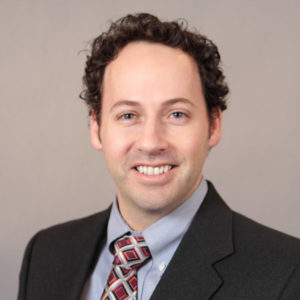 Advertising and marketing have radically evolved over the last decade. The emergence of social media has changed the game. Where there used to be a handful of potential ad outlets for you to tout your business, the sky is now the limit.
As REALTORS®, we are bound to the code of ethics along with the state licensing rules. Here we'll discuss a few of the rules and some of the fine print involved with real estate advertising.
The Number One Rule.
The number one rule is to have your brokerage name on your advertisement.
Now, a couple of years ago there used to be a size requirement for the brokerage name, but that's no longer the case. Now you just have to be sure the brokerage name is conspicuous, meaning it has to be noticeable.
Seems like a fairly simple rule, but things get tricky with digital marketing, especially with social media. The Division of Real Estate has adopted the stance that if you can reasonably include your name on your social media used for business marketing, then you better have it on there. If you can't reasonably have it on there, then have a link that sends them to a page that does have your brokerage info.
Obviously what is and isn't reasonable is up for debate, but know that Facebook is one of the places where it is reasonable to have the brokerage name featured. Any social media platform where you're using it to reach potential clients is considered a form of advertising, and so these same rules still apply.
When in doubt, err on the side of caution with this rule. You don't want to be the test case for whatever social media platform is next.
Consistency
Have you ever come across an MLS listing that lists a hot tub in the included items, but then notice another online advertisement for the same listing that doesn't mention the hot tub? Do discrepancies like these matter?
Yes, they matter!
As an agent you want to represent all listings fairly, no matter what medium you're using, so it's best to always be consistent. Things start off on the wrong foot when a potential buyer comes in with false expectations. That doesn't help anybody, certainly not you as the agent.
At the end of the day, what controls is what's in the purchase contract. So make sure that both the Buyer and Seller are understood on the items included before signing, and that everything is together and consistent well before then. Otherwise you may have some headaches.
Incentives
If you want someone to use your services, can you offer an incentive?
In short, yes. But, the incentive needs to comply with the buyer's underwriting guidelines.
What about the $150 cap? This isn't really related to incentives; it's regarding gifts of appreciation for unsolicited referrals from unlicensed individuals that result in a real estate transaction. What does that mean? Basically, if someone uses an agent and refers someone to use the same agent, that agent can then give the referring individual an unsolicited gift of $150 (or any amount leading up to that) in appreciation. That said, note that inducement gifts and referral fees are two completely different things.
So what is the cap for incentives for using a REALTOR's services? Ultimately it's determined on an individual basis. There is no cap in rule or statute that applies.
Team Advertising
A lot of agents work in teams, but teams face a couple of advertising challenges.
The Division has a rule on teams, stating that team advertisements are subject to the same rules as individual licensees. So even though you're working in a team, you still need to identify your brokerage.
A lot of teams brand their team, and that's fine, but you still need to be sure your brokerage name is featured somewhere in your advertisement as we discussed at the beginning of this article.
Now, when agents team up with agents from other brokerages, this can get a little complicated. The Division doesn't want the consumer to be misled, which is their main concern with all advertising. The biggest thing is just making sure everything is clearly identified.
As long as the paperwork is in order and everyone's clear (especially the client) on who works with whom, it can be done. Just be diligent on your advertising to make sure everything is plainly stated.
This article is for generic informational purposes only and is not intended to be specific legal advice. If you need specific legal advice contact your attorney to discuss your situation.