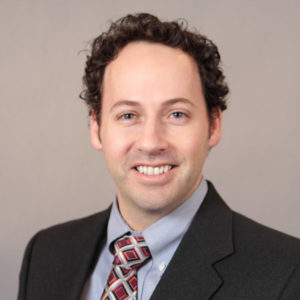 The new REPC brings changes to other forms in order to make sure they work best with the new contract. With this change, we not only get an update that works better with the new REPC, but a better form altogether.
The rights to cancel are the same in the new version of the REPC (the most common being the Due Diligence contingency and the Finance contingency), but how we approach these in the new Buyer's Notice of Cancellation of Real Estate Purchase Contract form is different. The old form simply had a bunch of check boxes and the Buyer would choose the appropriate box and check it. The new form still has a few checkboxes, but now the approach is based on timing as well as the reason for canceling.
Let's take a look.
Your first option is:
[ ] NOTICE OF CANCELATION OF THE REPC PRIOR TO THE DUE DILIGENCE DEADLINE.
Notice that this now references the deadline rather than the specific reason. This means that if you are canceling for Due Diligence reasons or Financing reasons, then you would still check this box as long as you are canceling before the Due Diligence Deadline.
Your second option is:
[ ] NOTICE OF CANCELATION OF THE REPC AFTER THE DUE DILIGENCE DEADLINE, BUT PRIOR TO THE FINANCING & APPRAISAL DEADLINE.
Again, this now references a deadline rather than the specific reason. This one is a little different because it explains further that if you are canceling based on the Appraisal contingency, the Notice of Appraised Value will be attached with the Notice of Cancelation because the REPC requires it.
Your third option is:
[ ] NOTICE OF CANCELATION OF THE REPC.
This one has a list of checkboxes which include the following: Financing Condition after the Financing & Appraisal Deadline, Risk of Loss, Subject to Sale of Buyer's Property Addendum, FHA/VA Loan Addendum, Secondary Backup Contract Addendum, Short Sale Addendum, and Other ____.
What happens to the Earnest Money is still dictated by the REPC and each of these options references the appropriate section in the REPC dealing with the Earnest Money.
Overall, the rights and way to cancel hasn't changed. Just the look of the form has. I think this new format will be easier to manage and work better with the latest version of the REPC. For more info take a look at the complete form below (which should be available on any site which has the UAR forms within the next week or two) and look for a class where this will be taught in further detail.
Hopefully this helps in understanding the new Cancelation Form. Good luck, and hopefully you don't have a lot of Buyers canceling. But if you do, you have a leg up on the new form.