RPAC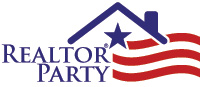 RPAC: Your Best Investment in Real Estate
What does RPAC stand for when it comes to real estate? It is the REALTORS® Political Action Committee. Since 1969, the REALTORS® Political Action Committee (RPAC) has promoted the election of pro-REALTOR® candidates across the United States. The purpose of RPAC is clear: REALTORS® raise and spend money to elect candidates who understand and support their interests. The money to accomplish this comes from voluntary contributions made by REALTORS®. The National Association of REALTORS® has determined an agent's "Fair Share" is $40 and a broker's fair share is $150.
---
Major Investors
RPAC's Major Investor Program consists of an elite and passionate group of REALTOR® investors who partner with NAR to shape the political future of the real estate industry. Members of the Major Investor Program are eligible to participate in the RPAC Recognition Program, with specific benefits and accolades that acknowledge their support of RPAC.
With a minimum annual investment of $1,000, there are four levels within the RPAC Major Investor Program: Sterling R, Crystal R, Golden R and Platinum R.
---
Why should you be an RPAC Believer?
RPAC is the muscle behind NAR. Nationally, recent legislative and regulatory successes include:
New Condo Policies Signed into Law; Rural Housing Service Loans Streamlined
CFPB Makes Clear Lenders' Ability to Share Closing Disclosure in Proposed Rule
Drones Approved for Use in Commercial Real Estate Without Section 333 Waiver
RPAC NAR has achieved many legislative and regulatory successes including:
The continued preservation of the mortgage interest deduction
$8,000 First Time Homebuyer Tax Credit to stimulate the real estate market
Improving federal mortgage problems, allowing more families' to join the ranks of homeownership
Locally here are a few things RPAC has accomplished:
Kept agents from being responsible for replacing or displacing wood burning stoves and fireplaces before a home could be sold
Prevented numerous tests from becoming mandatory at the time of sale and unnecessarily increasing the cost of a transaction
Helped keep sold prices private
Prevented a transfer tax on real estate
There are battles to fight every year, this year is no exception, our team is hard at work promoting affordable housing, keeping transactions free from unnecessary regulation and fighting against a tax on real estate commissions.
We invite you to be an RPAC believer and make a contribution.
To contribute: LOGIN HERE  & click 'Contribute' tab
or call us at (801) 226-3777
Visit
for More Information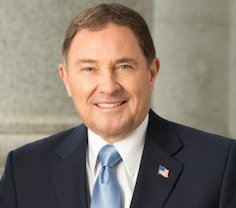 "Whether you like it or not, your ability to make a living as a REALTOR® is affected by the decision made by governmental officials."Gary Herbert, Utah Governor 2009 - 2021
Disclaimer:
Contributions are not deductible for income tax purposes. Contributions to RPAC are voluntary and are used for political purposes. You may refuse to contribute without reprisal and the National Association of REALTORS® or any of its state associations or local boards will not favor or disfavor any member because of the amount contributed. 70% of each contribution is used by your state PAC to support state and local political candidates. Until your state reaches its RPAC goal, 30% is sent to National RPAC to support federal candidates and is charged against your limits under 2 U.S. C. 411a; after the state PAC reaches its RPAC goal it may elect to retain your entire contribution for use in supporting state and local candidates.