Calendar
---
Utah Central Association of REALTORS® easy access calendar for classes and events
Supra Key
---
New Member
---
Become a new member of Utah Central Association of REALTORS®
Advocacy
---
The REALTORS® Political Action Committee (RPAC)
The Utah Central Association of REALTORS®
exists to provide leading edge programs and services that enable our membership to deliver the highest quality of professional service to their clients. We will be the leading advocate for the real estate industry and property rights issues in Utah, Carbon, Daggett, Duchesne, Emery, Garfield, Grand, Juab, Piute, San Juan, Sevier, Uintah, and Wayne counties.
---
Easter Egg Hunt – March 29
Come and enjoy egg hunts for all ages, from toddlers to adults! Special prizes, golden eggs, and a lot of candy make this one of our major events. UCAR's annual Easter Egg Hunt is open to all of UCAR's membership, so there is no need to register! Just come and enjoy. Details on time and location are in the image below.
---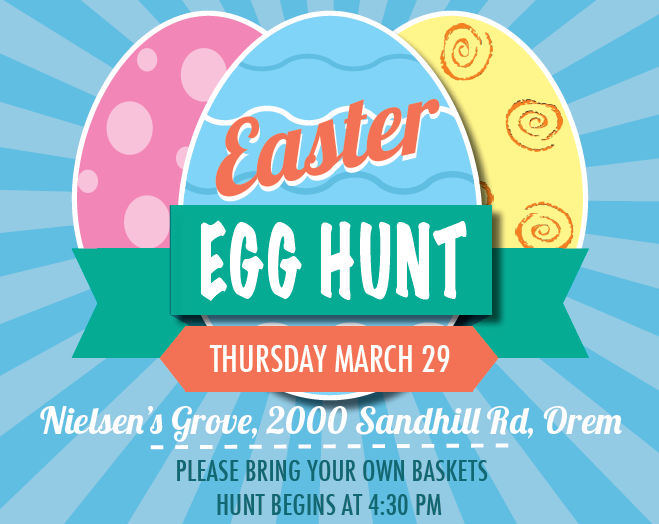 ---
Tech Expo – April 12
Registration is now open for the 2018 Tech Expo! Take this opportunity to learn more about the role of tech in your industry and understand how you can benefit from the tech advantages of today! Event details can be found in the image below. For a breakdown of the schedule, see the attached schedule. Call UCAR today to register!
---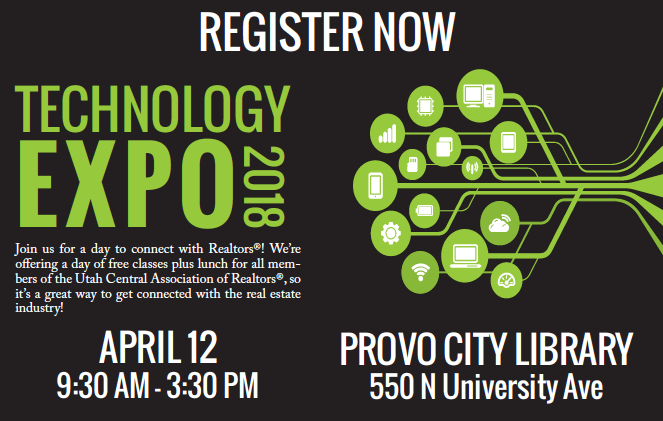 ---
2018 Tech Expo Schedule
---
Upcoming Classes & Events
---
Monday, March 19, 2018
---
CORE: Tenancy, Probate & Residential Real Estate (2 CE)
1:00 – 3:00 PM | Tucker Hodgson
Tuesday, March 20, 2018
---
Office opens at 9AM
Using Today's Tools to Gain More Listings (3 CE)
1:00 – 4:00 PM | Dallas Turley
Wednesday, March 21, 2018
---
MLS Hotsheets (1 CE)
9:00 – 10:00 AM | Molly Nielsen

MLS CMA (1 CE)
10:00 – 11:00 AM | Molly Nielsen
Thursday, March 22, 2018
---
North and South County Tour
Monday, March 26, 2018
---
CORE: Legal Issues & Fraudulent Transactions (2 CE)
9:00 – 11:00 AM | Tom Jacobson
Wednesday, March 28, 2018
---
MLS Hotsheets (1 CE)
9:00 – 10:00 AM | Molly Nielsen

MLS CMA (1 CE)
10:00 – 11:00 AM | Molly Nielsen
Thursday, March 29, 2018
---
North and South County Tour
UCAR Easter Egg Hunt
4:30 PM
Nielsen's Grove
(2000 Sandhill Rd, Orem)
**Bring your own baskets**
---
Easter Egg Hunt – March 29